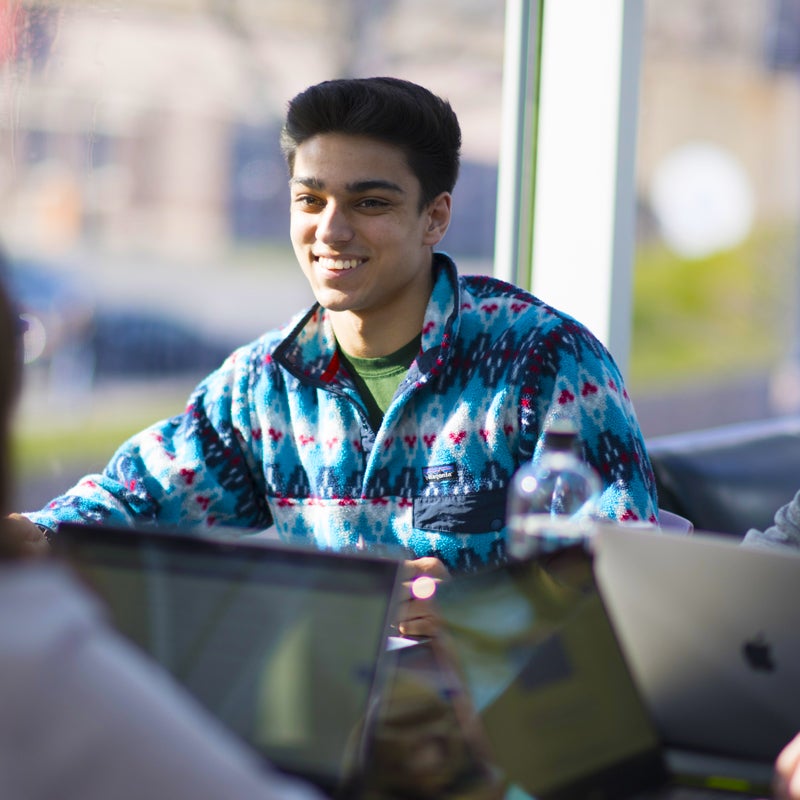 Strong Start
We believe that the first-year experience is an exhilarating time when students begin to ask compelling questions about their future and the future of the world. At the School of Humanities, Arts, and Social Sciences (HASS) at Rensselaer, we confront complex issues by collaborating across disciplines to address the key challenges and opportunities of our time.
The faculty have developed a suite of courses known as HASS Inquiry. These courses are designed to help you develop cross-cultural empathy and a multiplicity of perspectives that can be brought to bear on the key questions facing society today. The HASS Inquiry courses are a required component of your HASS core curriculum.
ACCEL and ACCEL+, accelerated degree options at Rensselaer, are opportunities for students interested in completing a bachelor's degree in just three years or a bachelor's and master's degree in just four years.
We're with you every step of the way
The HASS Student Services Advising Hub is available to assist all students at RPI with any HASS-related questions or concerns that may arise at any point in a student's academic career.