Discover the science of behavior and the brain in a technological world. Learn how behavior and thought are influenced by neurophysiological, emotional, cognitive, developmental, social, and environmental factors.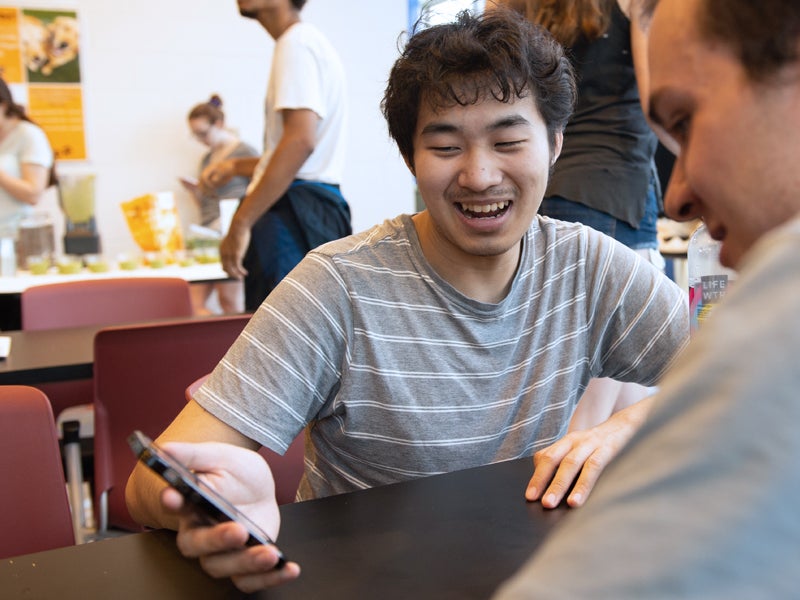 A Forward-Looking Education
Access to cutting-edge research methods, data analysis techniques, and technologies to ensure you are prepared to navigate an evolving field.
A Technical Focus
Combining coursework in statistics, mathematical methods, and computer programming, this program equips students with strong technical skills.
An Individualized Curriculum
Psychological science students focus their studies in one of four areas: applied psychology, cognitive psychology, neuroscience, and social/personality/health psychology.
Program Overview
The B.S. in Psychological Science at Rensselaer provides students with a technology-driven education for a technology-driven field.
Psychological science is a rapidly evolving discipline that seeks to understand human thought and behavior through the use of scientific methods. With advances in technologies that track and predict thought and behavior, psychological scientists are continually making discoveries that improve the way people live and work.
The curriculum in Psychological Science provides access to cutting-edge research methods, data analysis techniques, and technologies in order to equip students with the skills and experiences needed to navigate an evolving field. 
Program Outcomes
Students who graduate from this program will have:
An understanding of the major concepts, theoretical perspectives, empirical findings, and historical trends in focused areas of psychology.
The ability to apply basic research methods in psychology, including aspects of research design, data analysis, and data interpretation.
The ability to apply psychological principles to personal, interpersonal, and organizational issues of cognitive, emotional, and occupational areas of psychological interest.
After Graduation
A degree in psychological science prepares students for:
Graduate studies in psychological science, medicine, education, law, business, and more.
Careers in a wide variety of sectors including business, data science, information technology, health care, government, education, and law.