A distinguished undergraduate program in economics known for its diverse curriculum and interdisciplinarity approach.
1:1
1:1 Student/Faculty Research
Students studying economics have the opportunity to work one-on-one with faculty members on cutting-edge research in areas such as innovation and technology, health economics, economic data modeling, and more.
Designed For Dual Majors
The economics program is designed to facilitate dual majoring with programs such as engineering and science.
A Tailored Curriculum
Students enrolled in the economics program are able to choose from a wide range of elective courses based on their specific areas of interest.
Program Overview
A Broad Education
Economics students are exposed to a wide range of topics, including behavior of individuals and firms, quantitative and data-driven models of economic decision-making, behavioral and experimental economics, pharmaceuticals and biotechnology markets, financial economics, environmental and energy policies, international economics and globalization, applied game theory, and regulations and public policy.
Designed for Dual Majors 
This program is designed to facilitate dual majoring with programs in engineering, sciences, and computing.
For more details, see Rensselaer's Course Catalog
Program Outcomes
Students who graduate from this program will have an understanding of:
Key concepts involving economic decision-making, scarcity of resources, functioning of markets, behavior of individuals and firms, and regulations and policy.
Modeling, analytical, and econometric tools, and how to apply these to various settings such as:

Decision-making by individuals and businesses
Public policy and regulations
Issues related to innovation and technological change
Health-care markets
Resource scarcity and the environment
Dynamics of firms and industries related to pricing, investments, entry and exit, and R&D and patents
Community
Economics Club - A club run by the Department of Economics to provide students with opportunities for academic and career development.

Companies like the Cato Institute and the Hoover Institute @ Stanford have offered co-ops to economics majors in the past.
Spotlight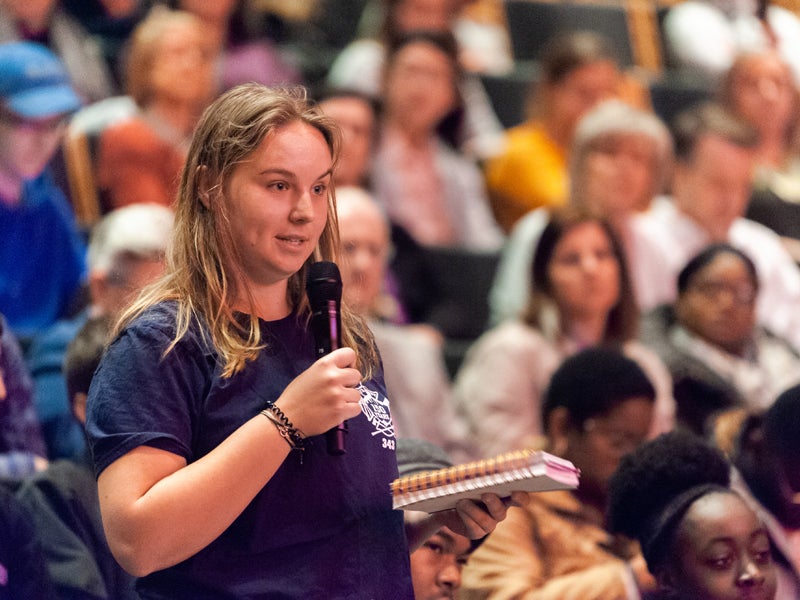 This seminar series features researchers from the Rensselaer community and beyond.
After Graduation
The B.S. in Economics at Rensselaer prepares students for careers in government, financial institutions, businesses, consulting firms, law firms, non-governmental organizations, and think tanks.
Graduates pursue advanced degrees in economics, finance, business, management, law, and public policy.