A unique approach to music education that integrates professional music training with exposure to science, media, and engineering.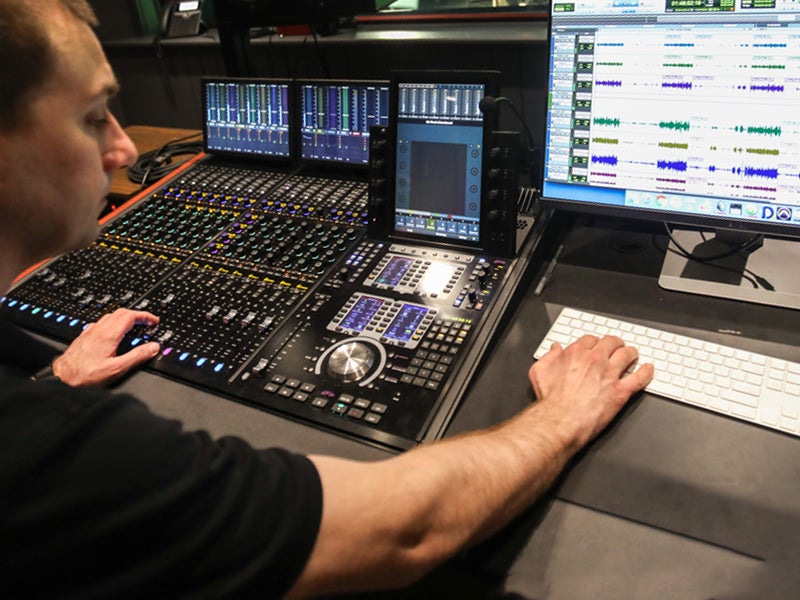 An Interdisciplinary Education
Combining depth in music with breadth in the sciences, media, and engineering, this program uniquely prepares students for the multiplicity of roles available to musicians in the 21st century.
Perform for Credit
Opportunities to perform for credit, include the Contemporary Improvisation Ensemble, the Roots of Africa Music Ensemble, the Ensemble Nonlinear, the Rensselaer Orchestra, the Rensselaer Concert Choir, and Chamber Music Ensembles.
An All-Steinway School
Designated by Steinway & Sons, this accolade represents the commitment Rensselaer has to excellence in music education.
Program Overview
The B.S. in Music at Rensselaer prepares musicians for a wide variety of careers in creative professions by combining depth in music with breadth in the sciences, media, and engineering.
With fluency in the arts as well as in other disciplines, students develop the skills and perspectives needed to succeed as musicians.
Program Outcomes
Students who graduate from this program will have:
The ability to evaluate musical works in relation to style, period, and social context.
The ability to effectively discuss and critique one's own work and the work of others.
Proficiency integrating technologies appropriate to creative practice.
Community
Rensselaer Concert Choir — The oldest continuously performing music ensemble of undergraduate and graduate students at Rensselaer.

Rensselaer Orchestra — An ensemble of undergraduate and graduate students who perform works from classical to experimental.
After Graduation
Graduates of this program are prepared for careers in creative professions, such as performance and composition, composition and audio engineering, musical instrument design, musical app development, and musical social media network design.