Games used to mean playtime. Not anymore. Rensselaer's Games and Simulations Arts and Sciences (GSAS) degree provides an undergraduate experience like few others available anywhere in the country.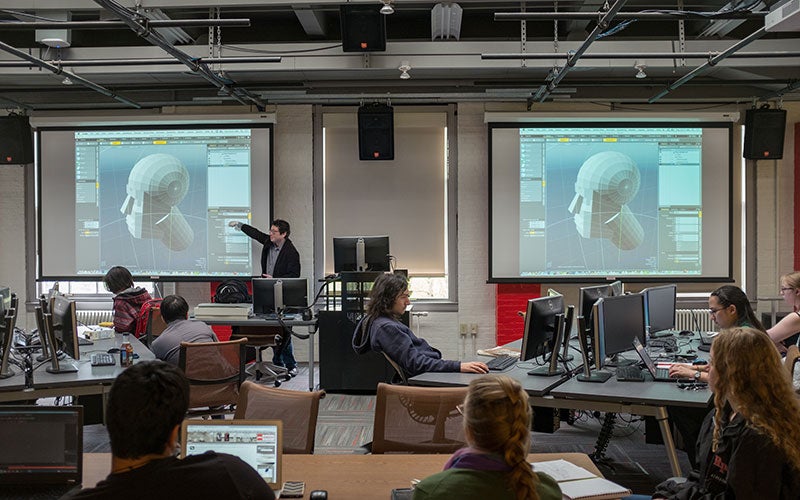 Combine Theory with Practice
Explore the technical, creative, social, and cultural dimensions of game design.
A Nationally Recognized Program
Recognized by Animation Career Review as one of the top 50 game design programs in the nation.
Study at a NYSTAR Center of Excellence
Rensselaer is a designated New York State Center of Excellence in Digital Game Development, which works to support and grow New York state's digital gaming sector.
Program Overview
The B.S. in Games and Simulation Arts and Sciences (GSAS) at Rensselaer combines theory and practice with a strong emphasis on collaborative, interdisciplinary work in order to equip students with the variety of skills needed to succeed in the field. The program explores the technical, creative, social, and cultural dimensions of games and simulation.
How to Apply as an Incoming Student
Program Outcomes
Students who graduate from this program will:
Work effectively in goal-oriented game development teams and have well-developed leadership and management skills.
Have a strong sense of "procedural literacy" (how to construct, analyze, and manage processes).
Be fluent in at least one programming or scripting language used in the production of interactive games or interfaces, and be an expert in at least one game development platform.
Have the ability to produce written, oral, and visual communication that clearly expresses their ideas.
Understand basic psychological theories of human perception, learning, social interaction, and play.
Have a basic foundation in mathematics and the physical, biological, and social sciences, including an understanding of the scientific methods of inquiry.
Have a solid portfolio of research, writing samples, and/or creative works to illustrate their ability and work experience.
Community
IO Interloper - An immersive sim hacking game set in a near-future world where corporations are almost invincible to anyone but each other.

Bales of Amber - A surreal point-and-click adventure game set in a dystopian future that creates an opportunity to be an intimate part of the ecosystem you live in.

Mystery Medium - A VR mystery game in which you use your deductive and psychic abilities to reveal a hidden truth.
Spotlight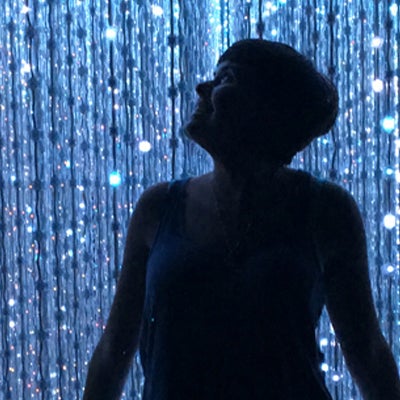 As she considered her higher education options, Claire Thomas knew she wanted an academic experience with a strong writing component. But a traditional degree in English, with a career path possibly in teaching or journalism, wasn't for her.
"I wanted something more abstract and artistic, but which would also lead to a career that would be more hands-on," the Syracuse native said.
She chose Rensselaer Polytechnic Institute because of the strength of the Games and Simulation Arts and Sciences (GSAS) program in the School of Humanities, Arts, and Social Sciences—one of the few gaming programs that offers a concentration in writing.
Through a 3D modeling course, called 3D Bootcamp, she unearthed a love for the craft of 3D animation. She continued taking arts courses until she qualified for a dual major in GSAS and Electronic Arts. Along the way, she also discovered, as she said, "that I'm strictly a 3D artist!"
Her art has led her down a number of unexpected paths.
Over the course of her four-year degree, Thomas took advantage of a variety of opportunities available through both the academic departments and the Institute, including a semester abroad in Singapore at the Nanyang Technological University. While there, she traveled to no less than eight countries, including Malaysia, Australia, and Vietnam.
After Graduation
Careers in:
Game design
Game development
Interactive simulation and visualization
Animation
Advanced study in:
Game design
Computer science
Fine arts
Artificial intelligence