One of the 1st practice-based arts Ph.D. programs in the country where students pursue innovative research that integrates diverse media, performance, science-based and/or social practices.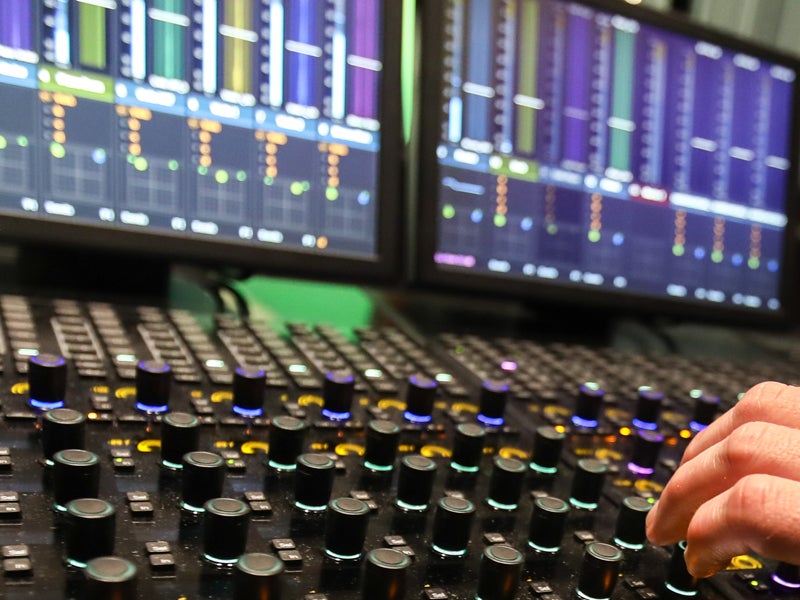 Program Overview
Rensselaer's Ph.D. in Electronic Arts was established in 2007 to fulfill increasing demands for a practice-based interdisciplinary arts doctoral degree within academe [the university], as well as to appeal to students who wish to pursue innovative research that integrates diverse media, performance, science-based and/or social practices, and curatorial studies into their artwork.
The Ph.D. in Electronic Arts is conferred for independent investigation comprising an original contribution to knowledge, where knowledge is understood to incorporate an integrated combination of creative practice in the arts with theoretical and historical research.
The core of the curriculum focuses on the student's creative practice, which is informed by coursework, individual attention from advisors, and culminates in a dissertation that is composed of the dissertation text and practice-based work.
Admission Considerations
Admission to the Ph.D. program is highly competitive and is based on the submission of a formal application package.
The applicant's prior academic records as well as references are examined for evidence of singular ability to meet the graduate standards and degree requirements of Rensselaer Polytechnic Institute.
Evaluation for admission to the program includes not only artistic merit, but also evidence of a creative orientation that is research-based and appropriate for the type of in-depth interdisciplinary scholarly study the Ph.D. program will provide. Thus, the portfolio should be a representative sampling of work that best demonstrates creative practice as research-based and appropriate for an interdisciplinary Ph.D. program.
Acceptable submissions include but are not limited to urls, DVDs, slides, artist books, CD-ROMs, video and audio recordings, music scores, etc. Candidates should anticipate the portfolio review to be completed in approximately 15 minutes and submit appropriately.
Required Materials:
Completed graduate application (online application required)
Non-refundable application fee of $75
Statement of Background and Goals
Research Proposal (up to 3 pages)
Portfolio (online submission or URL preferred)
Resume or Curriculum Vitae
Scholarly Writing Sample (previous thesis or publication)
Official transcripts and evidence of degrees earned, in English, of all post-secondary education
Two letters of recommendation
Applicants must submit the requested materials online in addition to sending hard copies of the required supporting credentials NOT submitted in the online application, together in one envelope, to Graduate Admissions (address below) by the application deadline of January 1st for fall entry.
After Graduation
Students graduating from this program are well qualified for academic positions in research-intensive academic fine arts settings, as well as visual culture, musicology/sound studies, cultural studies, humanities and media studies programs. They are also prepared for careers as artists, composers, curators, and administrators in galleries, museums, performing arts organizations, artist-run centers, and art-science programs and projects.