Program Overview
Integrated with Chinese culture, students will learn all four types of language skills (listening, speaking, reading, and writing). After completing the Chinese Language minor, students will be able to communicate in Chinese at their targeted proficiency levels and think critically and creatively with global and multicultural awareness.
The minor consists of 16 credits. Course topics include:
Chinese I

Chinese II

Chinese III

Chinese IV

Chinese V

Study Abroad in a Chinese speaking institute

Internship Abroad in a Chinese speaking region or regional internship involving substantial use of Chinese language.

Language and Culture
See course catalog for details
Spotlight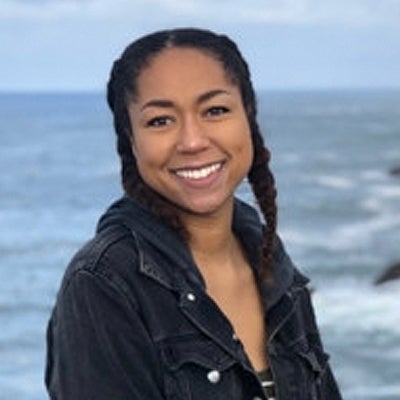 Inside a dark theater on the Rensselaer Polytechnic Institute campus, 360-degree floor-to-ceiling projection screens transport you to a garden in China. Animated willow trees and flowers sway in the breeze while computer-animated characters enhanced with artificial intelligence interact with users in Mandarin.
For Linnea Cajuste, it's an experience that evokes memories of the four years she and her family lived in China. They moved there when she was 8 years old, and she learned the language largely from her interactions with neighbors and other children.
She understands the power of immersion when it comes to learning a new language. That knowledge helped her — even as an undergraduate — play an integral role in the research and development of a unique platform for Mandarin education at Rensselaer.
"I could draw on the experiences that I had and different situations that helped me use the language in a new way," she said, "or situations that were tricky for me that I know other students would need more practice with."
Attending college in Troy, New York, also offered Cajuste the opportunity to experience a new culture. While she holds dual citizenship in the U.S. and Sweden, where she lived most of her life, Cajuste had never lived in America before coming to college.
It was also Cajuste's love of computers and technology that led her to the Rensselaer School of Engineering, where she majored in computer and systems engineering. That passion, coupled with her knowledge of the Chinese language and culture, made her a perfect fit for the Mandarin Project, an immersive language learning experience built upon artificial intelligence assisted technologies. It is part of the Cognitive and Immersive Systems Lab, which is a unique partnership between Rensselaer and IBM using the supercomputer named Watson.
Over the summer, Cajuste and her team helped to design the garden environment for the project, and she spent her senior year helping to create the Watson-assisted Mandarin dialogue.