Graduate Advising Model
Academic Advisors are assigned to all incoming graduate students in the School of HASS based on the interests they indicate in their applications and the availability of faculty. Once students have identified a dissertation area (typically in their second year), they are expected to discuss with potential faculty and the Graduate Program Director their preferences for a dissertation advisor, who will become the Chair of the Doctoral Committee, and who will then serve as the primary advisor moving forward. Dissertation Chairs must be a tenured or tenure-track faculty member from within the student's department.
Graduate Program Directors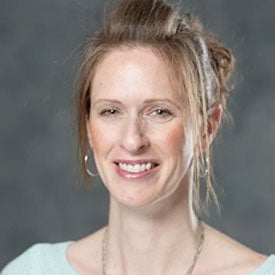 Graduate Student Services
Jennifer Mumby
Senior Student Services Administrator, Graduate
518-276-4784
mumbyj@rpi.edu
Jenn Mumby advises graduate and co-terminal students in HASS regarding all academic and administrative matters. She also serves as a point of contact for prospective graduate students and alumni.