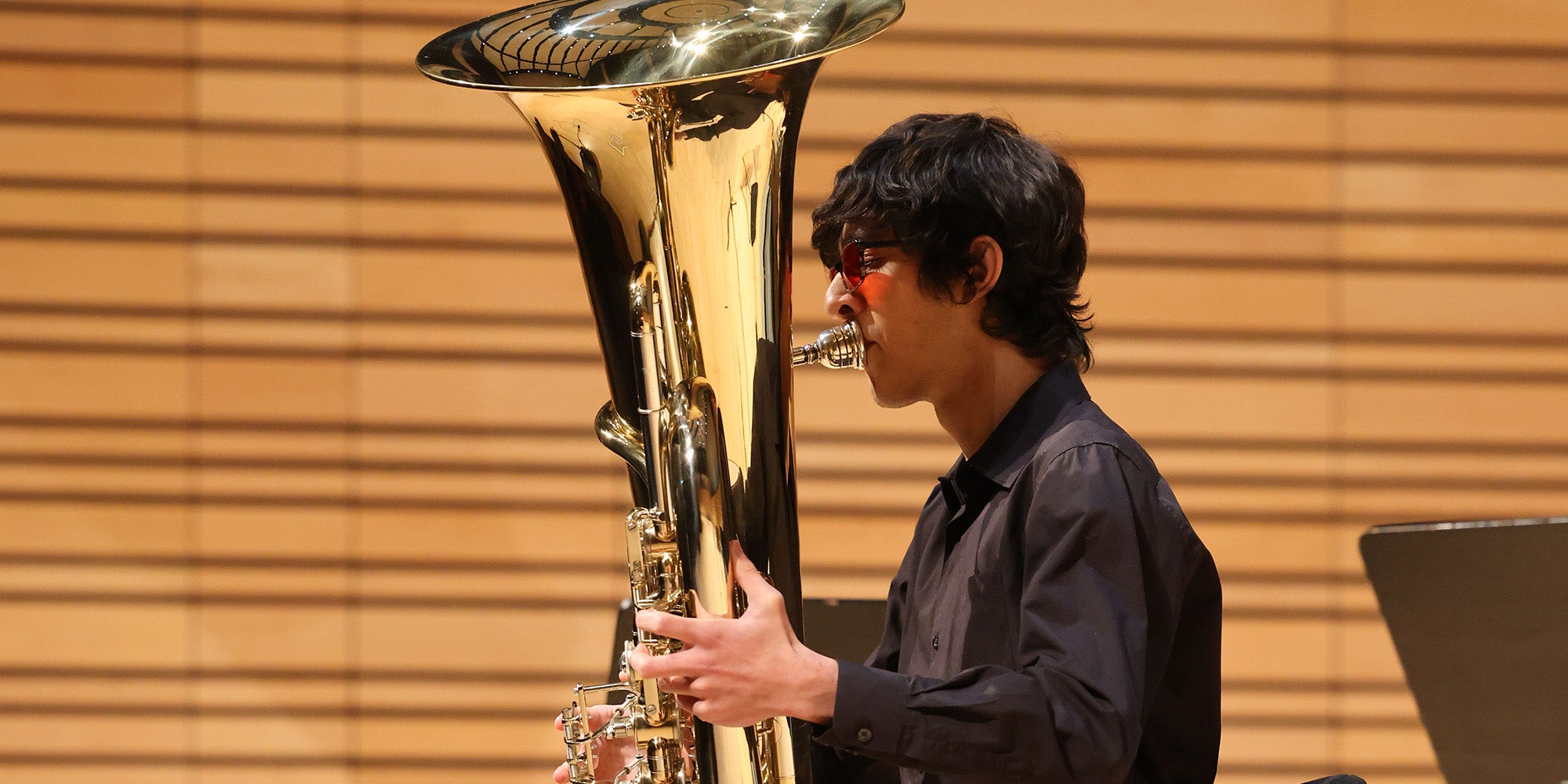 In addition to our ensemble and academic offerings in music, student musicians at Rensselaer can receive individual, for-credit instruction with one of our world-class faculty fellows. Among the many distinguished accomplishments of our faculty fellows are degrees from top schools of music (Juilliard School, Indiana University, New England Conservatory, Manhattan School of Music, Hartt School of Music, Stanford University, Peabody Institute, etc.), performances with major orchestras (New World Symphony, Albany Symphony, American Composers Orchestra, The Knights, etc.) and performances in top venues (Carnegie Hall, Kennedy Center, Lincoln Center, Newport Jazz Festival, etc.). 
Students of all ability levels and interests are welcome. Feel free to contact the instructors below to inquire about specifics.
Frequently Asked Questions
How much do private lessons cost?
An additional registration fee is added on to each student's account when they register for private lessons. Contact the registrar's office to confirm the amount of the fee.
When and where do private lessons meet?
Lesson meeting times and locations are worked out between the student and the instructor.
Do I need to have my own instrument?
With the exception of pianos and percussion instruments, the school does not provide instruments for students enrolled in private lessons. If you do not already have access to an instrument, contact your instructor to ask about local options for instrument rental or purchase. We highly recommend that students insure their instruments in case of loss or damage.
Is there a place for me to store my instrument?
There are instrument storage lockers in West Hall. Contact your instructor if you would like to get access to one of these lockers.
Where can I practice?
There are practice rooms available in West Hall and the Darrin Communications Center (DCC). All students enrolled in private lessons are eligible to gain access to these rooms. If you have specialized practice needs (access to percussion instruments, for example), contact your instructor. For all other students, please email Zoe Evans (evansz@rpi.edu) to request a key or keycard access.
Can I take more than one section of music lessons per semester?
It is possible to register for more than one section of music lessons per semester, but it requires additional paperwork. Please contact Chris Fisher-Lochhead (fishec5@rpi.edu) if you are interested in pursuing this option.
Are there scholarships available to cover the cost of lessons?
There are scholarship opportunities to help students cover the cost of their lessons. Information about these opportunities will be circulated at the beginning of the fall semester each year to registered students.
Can I apply the credit from music lessons to my degree requirements?
Yes. Private lessons are listed as courses in the Arts Department and therefore count as HASS/Arts credits towards your degree requirements. In addition, they can be used to pursue a pathway, minor, or major in music. Talk to your academic advisor for more information.
Contact
If you have any questions that are not covered here, please contact the private lessons coordinator, Chris Fisher-Lochhead (fishec5@rpi.edu).