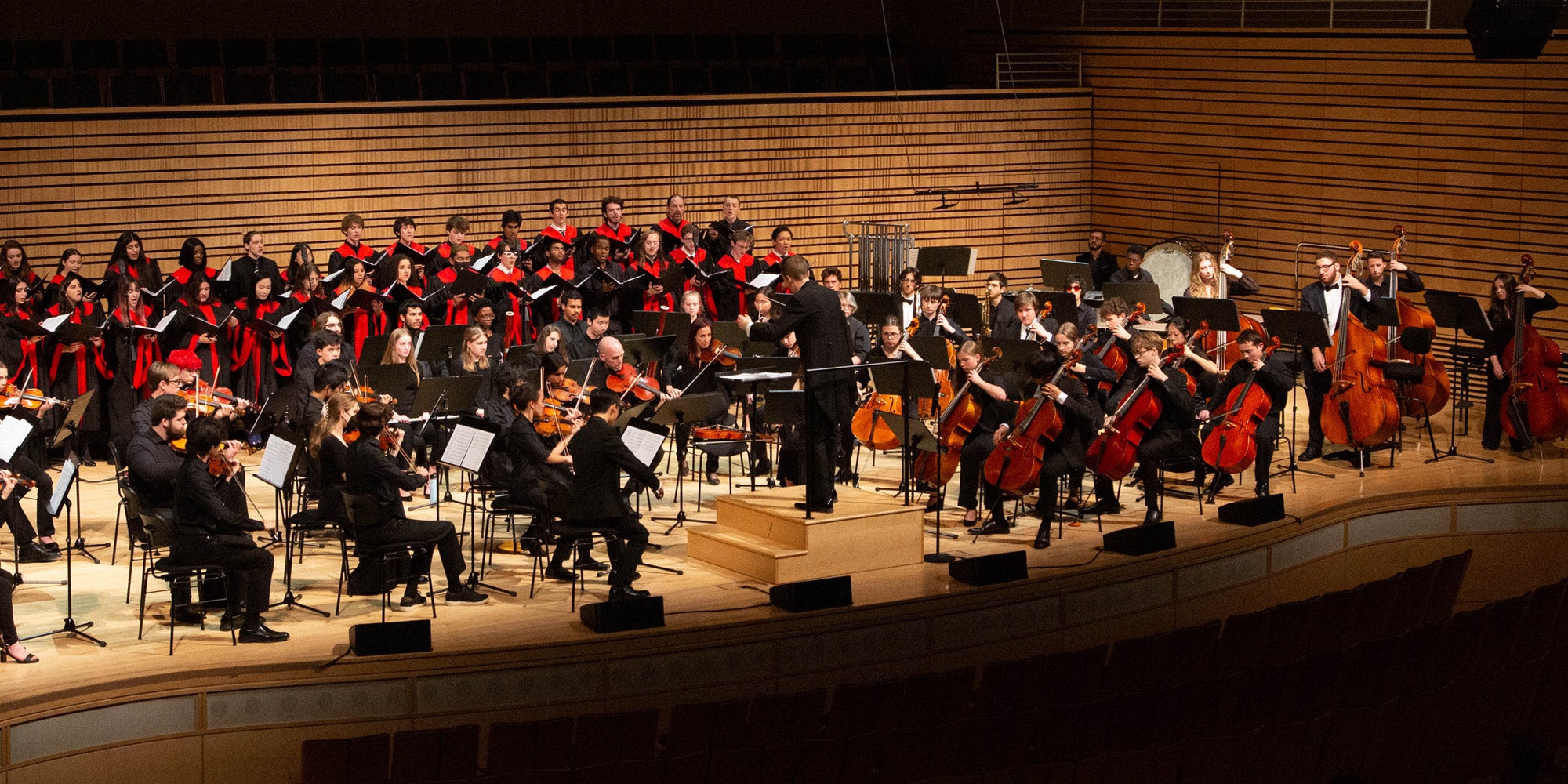 Who We Are
Housed within the Arts Department in the School of Humanities, Arts, and Social Sciences, our mission is to provide inclusive spaces for Rensselaer students to gather, collaborate, learn, and perform. We aim to provide opportunities and program music that reflects the diversity of our student musicians. We also seek to use music to build connections within the Rensselaer campus and with the local community. We hope you will join us as a musician, listener, or supporter.
Did You Know?
Students in the Ensemble Program represent every school on Campus and over 20 different majors. 

Students in the Ensemble Program have the opportunity to perform on stage in the Curtis R. Priem Experimental Media and Performing Arts Center's world-class Concert Hall.

All students in the Ensemble Program are eligible to participate in the annual Rensselaer Concerto Competition, whose winner(s) perform a solo piece with the Rensselaer Orchestra.  
What's On
FAMILY WEEKEND CONCERT
Saturday, October 28th, 2023
7pm, EMPAC Concert Hall
PRESIDENT'S HOLIDAY CONCERT  
Saturday, December 9th, 2023
7pm, EMPAC Concert Hall
APRIL CONCERT - ESYO COLLABORATION
Side-by-Side with Full ESYO Symphony Orchestra
Saturday, April 13th, 2024
7pm, EMPAC Concert Hall