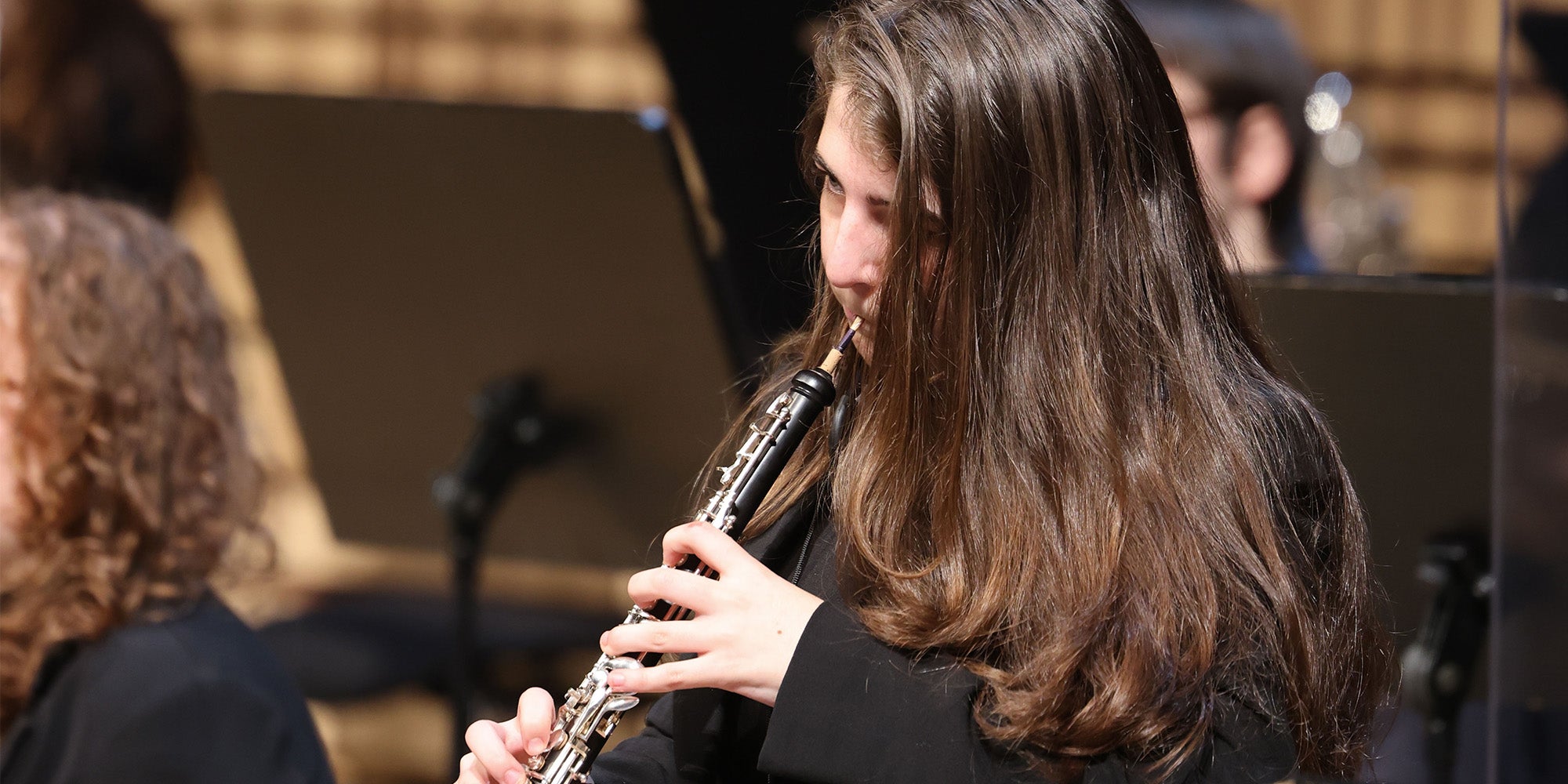 2024 Rensselaer Concerto Competition Announcement
The Rensselaer Concerto Competition is open to any enrolled student musician at Rensselaer Polytechnic Institute from any tradition of music-making.  In addition to all acoustic instruments and voice, various forms of electronic, computer-based or otherwise digital modes of music-making will be considered.  
The competition will take place in two phases:
Phase 1: Video Submission
Auditioning students will be asked to submit a video of themselves performing the concerto they would like to perform with the Rensselaer Orchestra in their video audition.  This recording should be a solo performance without an accompanist.  Students will be asked to submit their video via an unlisted YouTube link on the application Google Form by Friday, December 1st.  Students are encouraged to explore the recording options available to them at the DCC or RMA, though recording with an iPhone or similar is perfectly acceptable.
Phase 2: Final Round
Approximately 3-5 finalists will be asked to perform in the final round audition on Friday March 15th at the Chapel and Cultural Center on the Rensselaer Campus.  The finalists will perform their solo work for a jury.  Students are responsible for coordinating and rehearsing with a collaborative pianist prior to the final round audition.
Outcomes:
The winner(s) of the competition will be announced via email later in the day following the final round of the Concerto Competition and will be invited to perform the work with which they auditioned on a program with the Rensselaer Orchestra in the next academic year.  If a winner is a senior, they will be invited back to perform the piece with the Orchestra in the next academic year.  
Notes:
It is highly recommended that students select a concerto movement or a full concerto whose duration is 10 minutes or shorter.  
How to Apply:
Applications for the Concerto Competition will open on at 12noon on Monday, October 16th.  A link to apply will be posted on this site. 
 If you have any questions about the process, please reach out to Professor Whalen at whaler2@rpi.edu.