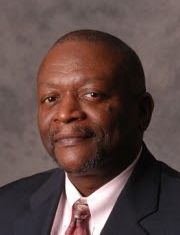 Dr. Eddie Ade Knowles
May 3, 1946 ~ February 4, 2020
The lasting impact of artist and educator Eddie Ade Knowles
A feature article written by Jane Gottlieb
"Raised in West Harlem in New York City, Dr. Knowles attended Bronx Community College, then earned his B.A. at Lincoln University in Oxford, Pa. He earned a master's degree in adult and higher education at Columbia University, and a Ph.D. in public administration and policy at the University at Albany.
Dr. Knowles joined Rensselaer in 1977 as assistant dean of students and coordinator of minority student programs, as well as foreign student adviser. In 1979 he founded the Office of Minority Student Affairs (OMSA) and became the Institute's first dean of minority student affairs. He was named dean of students in 1982, interim Vice President for Student Life in 2000, and following a national search, was appointed to the position of Vice President for Student Life in 2001.
A tireless advocate for Rensselaer students, Dr. Knowles created a range of opportunities to nurture their success. Under his leadership, several signature programs were created, including the Learning Center as part of OMSA; the Bridge and PREFACE summer programs, focused on identifying and supporting the next generation of historically underrepresented students to pursue careers in STEM fields; and the Intervention Team, a multidisciplinary group of faculty and staff responsible for creating campus wide strategies to increase student retention."
"Working with members of the Student Life Division, Dr. Knowles was instrumental in establishing the Office of the First-Year Experience and the award-winning first-year experience initiative, including the Navigating Rensselaer & Beyond program. He also helped launch the Clustered Learning, Advocacy, and Support for Students (CLASS) initiative, and was a key member of the team that brought us the East Campus Athletic Village.
He truly left an indelible mark as an accomplished educator and administrator. Yet all the while he led another professional life at Rensselaer, centering on his love of music, and in 2011, he stepped down from his vice presidency to become Professor of Practice in the Department of the Arts.
Dr. Knowles was an accomplished musician with over 50 years of performance, residency, workshop, and recording credits as a percussionist. His artistic focus was on African and Afro-Cuban rhythms and associated percussion instruments. Even while he was serving in the administration, he taught the popular Introduction to Afro-Cuban Percussion course in the Department of the Arts as an adjunct faculty member. As an extension of this course, he founded Ensemble Congeros, a group of Rensselaer graduates and students dedicated to the study and performance of Afro-Cuban, African, and New World Percussion.
Over the years, Dr. Knowles performed and recorded with a variety of groups, including the Dinizulu Dancers, Drummers and Singers; Kim and Reggie Harris; and Gil Scott-Heron and the Midnight Band. He was also the co-founder and artistic managing director of the Griot Dance Company and The New African Music Collective.
Dr. Knowles received wide recognition and honors for his work in education, community service, and the arts, including being named artist in residence through the New York Foundation for the Arts. He was a former chairman of the board of the Troy Savings Bank Music Hall, and past board member of Sponsors for Educational Opportunity in New York, the Edwin Gould Foundation for Children in New York, and the Center for Urban Youth in Technology at the University at Albany. At Rensselaer, Dr. Knowles was inducted into the Phalanx Honor Society as an Honorary Member in 1981, and was also a recent recipient of the David M. Darrin Counseling Award in 2018."
Excerpts from PhD. Jackson, Shirley Ann. Letter to The Rensselaer Community. 2 Mar 2020. Memo "From The President's Desk"