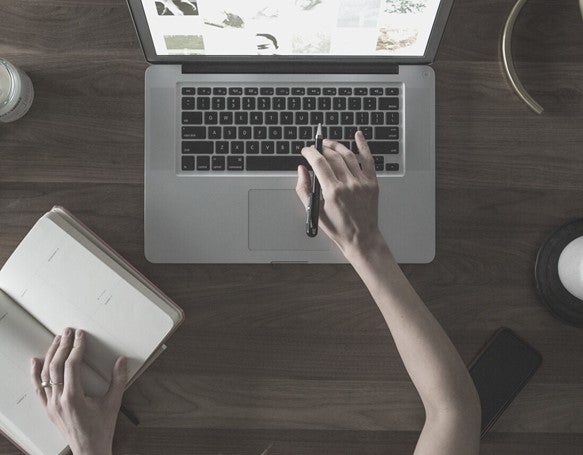 Presented by the Department of Communication & Media
Undergraduate Poetry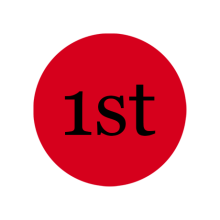 Phoebe Demers:

"Birthright"
Judges' Note:
This poem stands out to us for its expert control of language and image. It looks closely at details in a local landscape in service of a vision of global import. We can't help but read that "Birthright" in at least three different ways: the assumed birthright of the new suburban inhabitants of this landscape, the "forgotten swampy birthright" that a hurricane returns to the land, and the inheritance of those born into escalating climate change. This is rich, vivid, smart writing.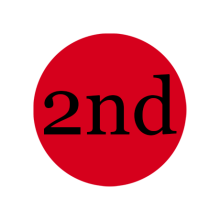 Mattaya Gibbs:

"Paprika isn't real"
Judges' Note:
This poem really knocked our socks off. It was a clear leader. The title drew us both in. We loved the pointed and effective comparison between a complex spice like paprika and love, and we were surprised and delighted as this extended metaphor accommodated a deeper engagement with themes of reality and mental wellbeing. We also respect the connection to culture and identify. Like paprika, this poem reveals itself to be far more complex than it first lets on.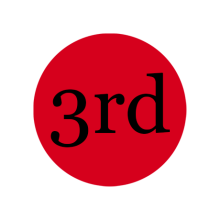 Nyah Philip:

"Jenna"
Judges' Note:
We just love this poem. It starts, irresistibly, with an "And" that drops us mid-thought into the poet's address to an unnamed "you," and quickly escalates into a meditation on death. Even more than that, we love its tender portrait of the title character, "the girl from year three summer camp" with a "cocktail of incompatible snacks in her back pocket." We love this poem's "cocktail" of morbidity and good humor, we love its voice and imagery, and we are stunned by its ending. This one's got real heart.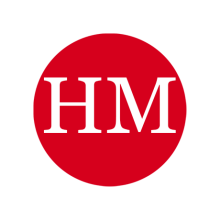 HONORABLE MENTIONS
Alysa Fitch:

"Things Unrelated to Bond Polarity: A Fleeting Molecular Moment"
Judges' Note:
This poem features strong, attention-grabbing lines, and we love the way science and emotional life collide.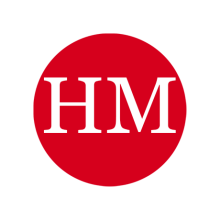 Anya Jewell: "

Mango Pit"
Judges' Note:
This poem taps into rich thematic veins through an innovative metaphor and without one wasted word.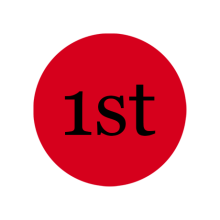 Nathan Smith:

"Spicy Food"
Judges' Note:
This poem proceeds with humor and heart from its first lines: "I eat spicy food like I get in relationships / Always too fast." It is conversational, witty, and truthful. We love the sophisticated and vivid use of metaphor and imagery, as when the poet compares the stain left by curry chicken in Tupperware to emotional "pain you can never really scrub out." We found this poem's tone to match its subject beautifully, and enjoyed Smith's work as we enjoy a perfectly seasoned dish.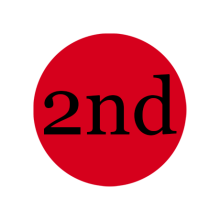 Allison Wist:

"Wastelanding"
Judges' Note:
This poem expertly straddles the narrative and lyrical modes, depicting a moment of fragile family bonds and an encounter with the transcendent while it also beautifully meditates on the intersection of science and the spirit. We loved so many of the poem's original phrases and images. This poem shows us how scientific knowledge and observation can emerge from and return to wonder, can reveal things that "eclipse our rust, / Our reason" and bring us to "that thin line / Between an earth we knew, and one we did not." We see real brilliance here.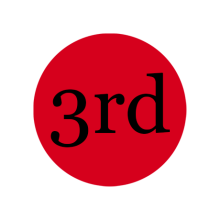 Maggie Mang:

"letter of resignation as your Emotional Support Daughter"
Judges' Note:
We found this poem to be bracingly, authentically angry. The poem does an impressive job of elevating that anger into art through its restless and relentless formal experimentation. We love the way it moves on the page, moves through time, and moves through its laundry list of grievances with confidence and style.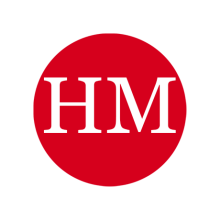 HONORABLE MENTIONS
Cliff Watson:

"Couched in Deux Languages"
Judges' Note:
Quick and clever, this poem hit us like the poetic equivalent of an optical illusion.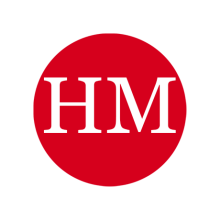 Gabriel Medina-Kim:

"Letter to My Fellow Monster"
Judges' Note:
This poem is a work of skill and guts, a passionate, sprawling engagement with race and gender and love.
Undergraduate Creative Prose and Drama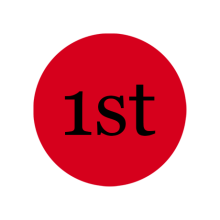 Anjali Shinde:

"Two Shards of the Rearview Mirror"
Judges' Note:
In "Two Shards from the Rearview Mirror," Anjali Shinde paints a masterpiece of sensory detail, of bright lights, and sharp bits of conversation between a daughter and father. On the canvas of this creative nonfiction essay, Shinde reaches across uncrossable distances to say something about the love and heartbreak of growing up, that weighs us all down. In the end, it is the author's willingness to return to the object, to the sound, to the touch that grounds the piece and drives it forward. Shinde says something unsayable about the expectations one tries their whole life to fill.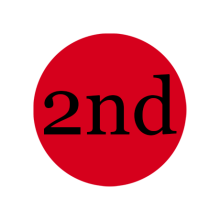 Allie Labrecque:

"White Noise"
Judges' Note:
"White Noise" by Allie Labrecque tells a classic ghost story, the kind you might have heard around a fire at some old summer camp. This story, however, could be told for the next fifty years in an old classroom or residence hall here at Rensselaer. The tension builds with such mastery that by the end, the reader might simply assume that a spirit box actually lives somewhere at RPI, perhaps beneath a restored telescope, next to the bones of the last people to make each one work.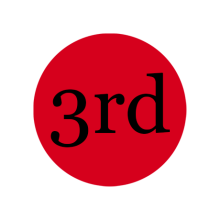 Ahnalese Pearson:

"Nora Ephron's Key Lime Pie"
Judges' Note:
Ahnalese Pearson wrote "Nora Ephron's Key Lime Pie" with such poise and personality, and ultimately such honesty, that it blurs the lines between fiction and memoir. The hero's voice elucidates the failure of a long-term marriage (more accurately a long-term husband) and the asymmetrical impact of divorce which still exists for women in 21st century America. Pearson tells the story with such depth and aplomb, that one could easily imagine a Hollywood screenwriter expanding it into a screenplay; a proper homage to one of America's greatest storytellers.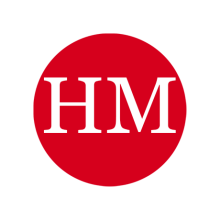 Brailyn King:

"Disk Jockey"
Judges' Note:

Brailyn King brings to life the tender affection we have for those ancestors who raised our parents, and who raised us, creating a living sketch to keep them alive for generations to come.
Graduate Creative Prose and Drama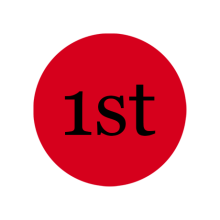 Maggie Mang:

"On the impossibility of purity in compromised spaces"; or, how would one react upon slaughtering chickens"
Judges' Note:
In Maggie Mang's "On the impossibility of purity in compromised spaces"; or, how would one react upon slaughtering chickens, a work of Creative Nonfiction, research and expectations confront real life and real chickens. In vivid, engaging prose, Mang presents visceral scenes of animal life and slaughter which force the reader to examine the words before them and indeed their own role in the food chain. This piece resonates as an honest and moving account of "strangely spiritual and reverential" moments in the raising of chickens.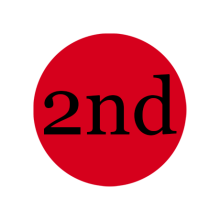 Elizabeth Nelligan:

"Souls and Other Fleeting Things"
Judges' Note:
Elizabeth Nelligan's "On Souls and Other Fleeting Things" exquisitely captures the sensory overload of loss. The narrator's love for her friend Laney is palpable in the prose, quite fitting for a story that questions the dimensions of the soul and the physicality of grief. Well-wrought, beautiful and blunt, this piece brings deer, kumquats and death to bear on friendship and what everyone keeps on the inside.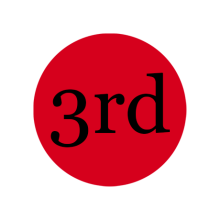 Matthew Hlady:

"A Cancer On This City"
Judges' Note:
"A Cancer On This City" by Matthew Hlady creates a dark, dangerous world that draws the reader into its mystery. From the outset, Iridel, a protagonist bedecked with knives, is clearly an outsider we cannot yet fathom and yet will not abandon. Amid the jostling crowds, a spectator of dark ceremonies, Iridel commands attention. This story expertly builds tension through scintillating detail in depicting a realm both fantastical and familiar, where conformity goes mad and hysteria spreads.
Undergraduate Academic Essay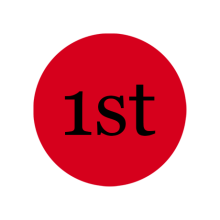 Vixey Foxwish Douglas:

"North American Red Fox Rabies Immunity Gene Drive for Safer (Sub)Urban Rewilding"
Judges' Note:
This essay is a comprehensive, superbly written and argued essay addressing the intricacies of rewilding foxes in the suburbs. The author brilliantly contextualizes sources on human urban development and rabies, and then weaves them together to create a powerful thesis. While the essay is sophisticated in its analysis it is accessible and engaging to the layperson.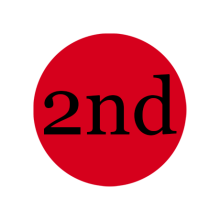 Xiomara Jean-Louis:

"Haiti is Dead and God Killed Her: Investigating the Theological Underpinnings of International Finance, Intervention, and Sovereignty in Haiti"
Judges' Note:
This is a superb and comprehensive analysis of the perception of the racism inherent to Christian colonialism in Haiti. The application of R. Williams Jones' work to the topic at hand is masterful. The piece marshals multiple conceptually intricate literatures ranging from theology to international political economy. It offers both a cutting critique as well as a path forward through the deployment of feminist liberation theology in the historical context of Black resistance to colonialism.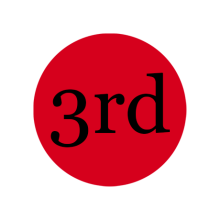 Alysa Fitch:

"Blurring Life and Death Through Mourning in

The Nickel Boys

"
Judges' Note:
This very well written and compelling analysis implements border theory and bodies as a means to underscore the themes of this powerful novel. The analysis of the source material is excellent; while deep, it is also a concise, thoughtful, and compelling work of literary criticism to both experts and non-experts.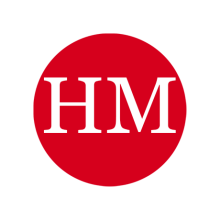 HONORABLE MENTIONS
Shannon Clark:

"Silly Love Songs" Or "Something Great"?: The Impact Of Popularity On The Perceived Legitimacy Of Pop Musicians
Judges' Note:
The analysis is conceptually rich, timely and compellingly written. Academic analysis should always be this fun!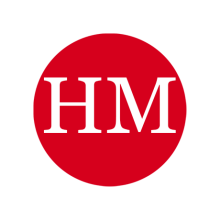 Sadie Ehrenberg:

"American Elitism and Tokenism"
Judges' Note:
This essay has an imaginative thesis, and effectively integrates literary concepts with an analysis of American culture.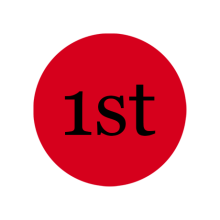 Chris Althoff:

"Thank you for the Content"
Judges' Note:
This paper was deeply insightful. The author expertly pulled back later after later, revealing profound discoveries out of what initially seemed a pedestrian text. The writing truly sings and the analysis is superb.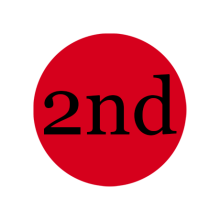 Matthew Hlady:

"Games for Consideration and Consideration for Games"
Judges' Note:
This piece makes an important contribution to the field of Game Studies. We especially appreciated the study of morality. The writing is solid and the analysis is productive.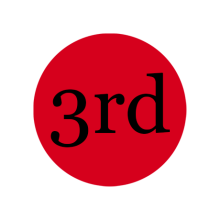 Meg Von Seggern:

"Invited In, Asked To Stay, Welcomed Back."
Judges' Note:
Autoethnography is a powerful tool but difficult to master. This piece is an excellent example of the style. It is evocative, thoughtful, and powerful. The author draws the reader in and leaves them different than when they started.
Undergraduate Electronic Media Arts Using Language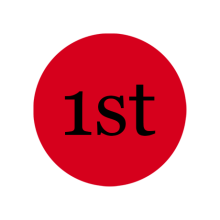 Emma Abercrombie:

"Embodied"
Judges' Note:
This piece stood out as a unique work of art. Almost sculptural, the two- dimensional object becomes alive and takes form through text, shape, and color. As a representational bust of the marginalized body, the message of struggle and open-ended resolve reverberates off the page.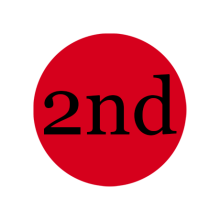 Sofia Russo:

"Why I Write Comics"
Judges' Note:
"Why I Write Comics" is a virtuoso example of a personal essay in comics form, seamlessly melding graphic text, caricatured images, and a groovy design style inspired by music-related art of the 60s. It explores the author's past and present creative life as expressed through an imaginary pop band that she befriended as a young child, and has drawn cartoons and comics about ever since.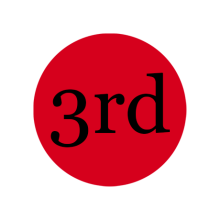 Trent Welch:

"Nth Degree Fever"
Judges' Note:
This piece uses typographic form to successfully operate in that middle space between word and image, where written and spoken language is visualized. The artist articulates an emotional picture of internal struggles associated with identity and mental health through this representational self-portrait.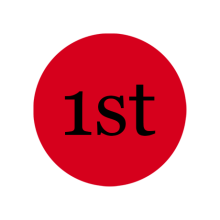 Nyah Philip:

"How to Crack a Breastbone" (and other poems)
Judges' Note:
A virtuoso performance by a talented student poet, "How to Crack A Breastbone" and other poems by Nyah Philip gives voice to Black women's anger against a backdrop of gendered violence, racism, and the insistence that we no longer need feminism. Not only is the thematic range staggering, but many of the poems beautifully render the intergenerational relationships between mothers, grandmothers, and daughters, and ask us to envision ways in which families can be a source of strength, resilience, and continuity even as traumas repeat across generations.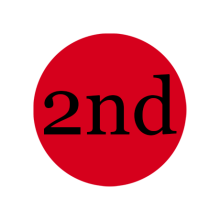 Sydney Stojkovic:

"Say Hello To Your Sister"
Judges' Note:
A vivid exploration of the lived experiences of autism, how labels can shape one's perceptions of oneself and others, and peer bullying, "Say Hello to Your Sister" by Sydney Stojkovic tells the story of a sibling's ableist exclusion. The gradual elaboration of autism emerges with startling honesty—a sister's bearing witness to the way the world responds to difference as she herself reckons with the complications of her own coming of age. In the end, "Say Hello to Your Sister" provokes timely and thought-provoking questions about how individuals on the spectrum or with other mental health conditions are represented.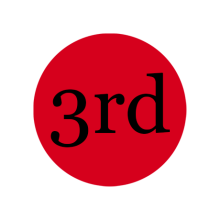 Laura Zwirn:

"1312 Taboo St."
Judges' Note:
In this empowered and vulnerable act of "stealing the pen back," the narrator speaks from the borders-- between genders, between the United States and Mexico-- and contrasts a world of checkered squares, Missionaries in crisp white dress shirts and corporate happy hours, with a world labeled a 'ghetto,' where undocumented immigrants are in danger of being deported to Mexico by ICE. Zwirn's speaker sets straight a record that has been distorted by media misrepresentations, and pleads with us to recognize the full humanity of others.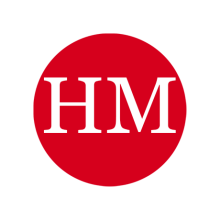 HONORABLE MENTIONS
Mattaya Gibbs:

"Forced Into Misandry"
Judges' Note:
In "Forced Into Misandry" Gibbs deftly explores misogyny, misandry, and the formation of the literary canon, compelling themes worthy of future explorations by this author.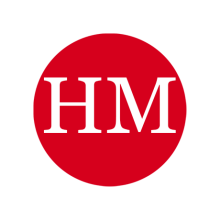 Grace Perincheril:

"Micah"
Judges' Note:
Addressing issues of disability as well as cultural and ethnic identity, Grace Perincheril's work gives voice to experiences not often discussed openly, and shows us the danger of prioritizing optics over the well-being of individuals.
Acknowledgements
The McKinney Committee would like to acknowledge the following individuals and organizations:
Natalie Amiama 
Skye Anicca 
Sam Estabrooks 
Andrew Fitzgerald 
Friends of the Folsom Library 
Erik Hage 
Alice Hofmann 
Thomas Ingram 
Tina James 
Chris Jeansonne 
Joshua Keller 
Adam Key 
Nancy Klepsch 
Mark Koplik 
Noah Kucij 
Judi Reeves 
Kerry Skarbakka 
Sara Tack 
Jianling Yue 
Department of Communication & Media 
EMPAC 
New York State Writers Institute 
Rensselaer Student Union 
School of Humanities, Arts & Social Sciences 
Vollmer Fries Lecture Series