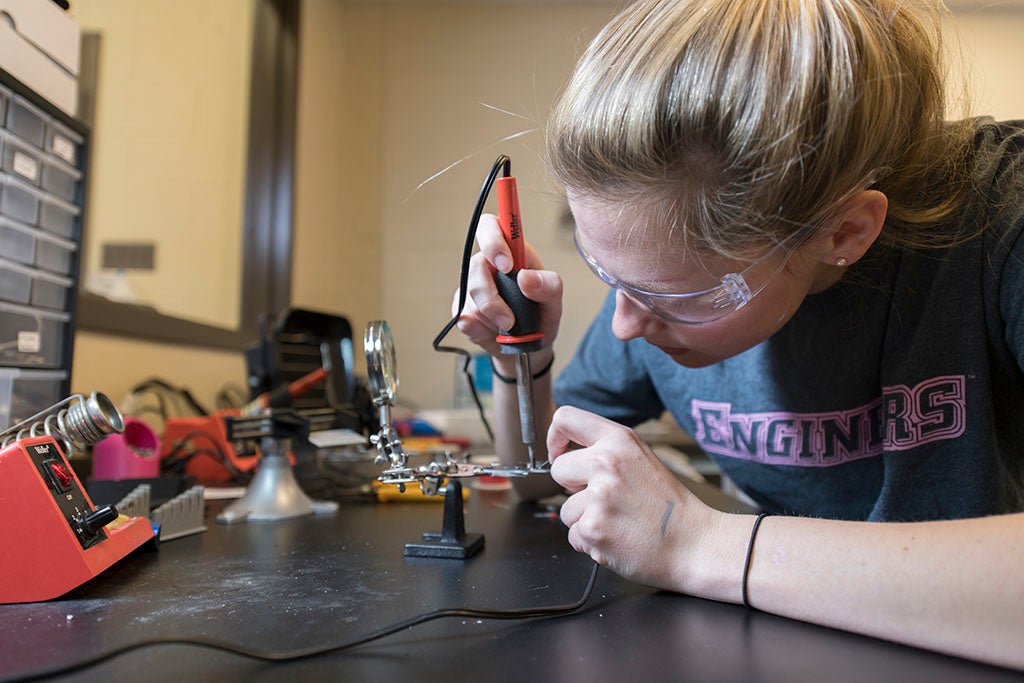 Located in the Sage Labs building, the Corridor of Creativity helps students take their projects from ideation to reality. Comprised of multiple spaces, students, with the mentorship of labs' staff, take their lessons out of the classroom and create real world, functional prototypes.
Consisting of the Fabrication Lab, 3D Print Lab, and Interface Lab, students learn how to create prototypes based off of their Computer Aided Design (CAD) models. In the Fabrication Lab, students have access to a LASER cutter / engraver, sewing machines and hand tools for post processing their parts and assembly. Students can create 3D prints of their CAD models in the 3D print Lab, and can build electronic projects in the Interface Lab.
Students get a hands-on learning experience by working metal in the Metal Shop. It gives students a more tactile sense of the materials used in building the world around them.
In the Motion Capture Studio, students learn to capture motion data which can then be imported into other software such as a game engine or modeling software.
The Wood Shop takes students out of the virtual space and teaches them spacial cognition - the relationship and effects of their designs in the real world. By building models by hand, students gain an understanding for how things are assembled and for how those object affect the environment it occupies.