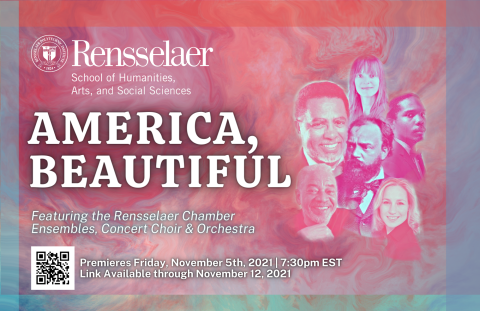 HASS Performing Ensembles are pleased to share with you the link for our Fall Concert, America, Beautiful, which will premiere on Friday, November 5th at 7:30pm EST on YouTube. This concert features almost 100 student musicians, and we hope you will watch & listen, supporting our talented students in their first concert of the year! We also invite you to join the Rensselaer Orchestra & Concert Choir's new Facebook & Instagram pages! Visit Our Facebook Page for Link.
FB: @RPIorchestraconcertchoir 
IG: @rpi_orchestra_concertchoir
Please take a moment to look at the Program of the performance, created and designed by Abbie Snyder; Program Notes compiled by Francesca Lo.