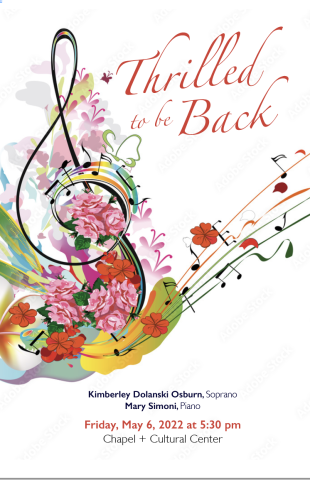 Thrilled to be Back
2022 Spring Concert
Friday, May 6th
5:30 PM – 7:30 PM
Chapel + Cultural Center
2125 Burdett Ave.
Troy, NY 12180
The Rensselaer Club is pleased to invite you to a concert by Mary Simoni, Dean-School of Humanities, Arts & Social Sciences, pianist and Kimberley Dolanski, soprano. 
A reception with light refreshments wine along with non-alcoholic beverages provided by the Rensselaer Club will be available after the concert. While the concert is free, there will be a basket available for donations.
Those interested in attending are requested to Register in advance.