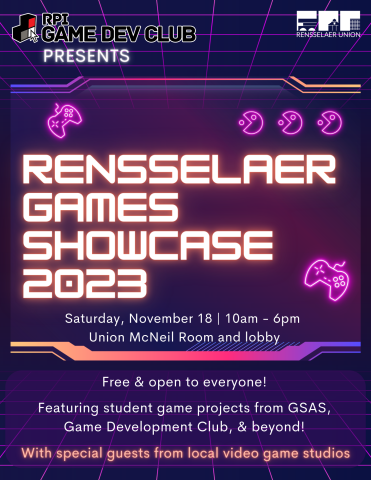 Organized by RPI's Game Dev Club, RGS is an annual opportunity for all Rensselaer students to showcase their games to the local community. This year's event is the second following a pandemic-era hiatus between Fall 2019 and 2022, so we're looking forward to seeing you there -- especially if it's your first time around!
Join us on Saturday, November 18 from 10am-6pm in the Student Union's Lobby and McNeil Room to play games created by student teams across the university. This year's event will also feature guests from local game studios, including 1st Playable Productions, Velan Studios, and WB Games NY.
For more information, see the event webpage.