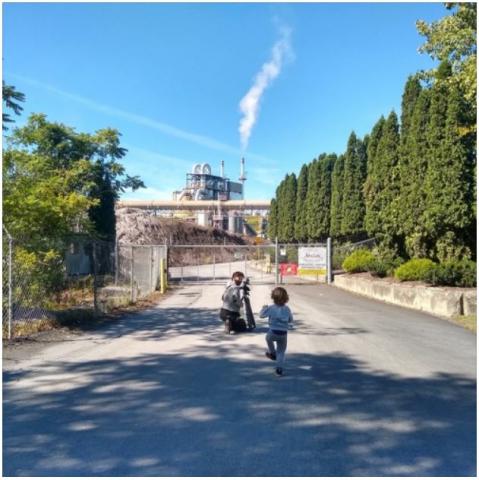 On Earth Day, we celebrate our local voices in their eloquent calls for environmental justice and clean air in the Hudson Mohawk region. We focus on local media makers who are creating media as an organizing tool, whose work shines light on the power of personal voice.
Our "mini-media festival" features a conversation with local Capital Region media makers Sonja Stark with "Albany Alert," Dave Publow with "We Care About Our Kids: Voices of the Victims of Norlite," and Catherine Rafferty with "In the Shadow of Norlite," along with the powerful voices featured in their films, Joe Ritchie, Judith Enck and Barbara Heinzen.
Our featured local media makers focus their lenses on two grassroots environmental action groups: Lights Out Norlite, who are raising awareness about the Norlite toxic waste incinerator located in Cohoes, and Clean Air Coalition Of Greater Ravena-Coeymans, who are addressing waste incineration and tire burning at the Lafarge/Holcim Ravena cement plant located next to the Ravena Coeymans Selkirk middle and high schools in Coeymans.
Additional information can  be found at:
https://www.mediasanctuary.org/event/local-voices-local-media-the-struggle-for-clean-air-in-the-hudson-mohawk-region/