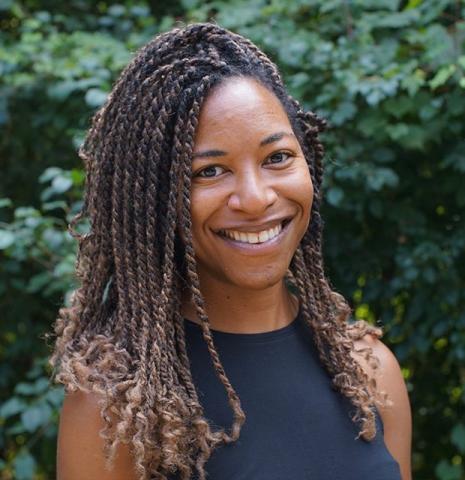 What is social justice pedagogy? How might shifting our thinking about it from a practice that needs to be decolonized to a practice that can be decolonizing help us engage in liberatory practice?
This talk will focus on intergroup dialogue as a pedagogy that has the potential to enable its students and practitioners to engage questions of anti-racism, decolonization and liberation broadly, and/or to be used as a technology of neoliberal multiculturalism. How the pedagogy is engaged, by whom, and to what end heavily impacts its outcomes. This talk will also highlight how the core principles of intergroup dialogue pedagogy connect to specific decolonizing work that explores embodied practice, and focusing on the university as a site of settler colonialism (paperson 2017).
Stephanie Hicks, PhD is a Lecturer at the Program on Intergroup Relations (IGR) at the University of Michigan, and a faculty affiliate of the Institute for Research on Women and Gender at U-M. A scholar in educational policy studies, her research focuses on diversity, equity and inclusion policy in higher education, specifically critiquing neoliberalism's co-optation of social justice education. Her teaching at IGR includes Training and Practicum courses that prepare and support student facilitators of intergroup dialogues on race, ethnicity, gender, sexuality, class and several other social identities. She has expanded IGRs offerings to include courses on intergroup relations and social media, as well as courses on self and community care in the lineage of social justice activism and facilitation.
 A Chicago native, Hicks received a dissertation grant from the Institute for Research on Race and Public Policy at the University of Illinois at Chicago, and was named a Diversifying Higher Education Faculty Fellow by the Illinois Board of Higher Education. Her writing on Black women and the politics of education has been published in the National Political Science Review, and her work on Intergroup Dialogue is featured in Discussing Democracy: A Primer on Dialogue and Deliberation in Higher Education.
A faculty co-lead of the Decolonizing Pedagogies Working Group, Hicks has organized an interdisciplinary series of reading groups, lectures and writing workshops for current and emerging scholar-activists to gather around issues of decolonization, anti-Blackness, teaching and the university since 2018. Her work with the DPWG has intersected with her work outside the university, as a yoga teacher and founder of Yoga for Black Lives, a series of life-affirming yoga classes to support organizations resisting state violence against Black people. Her work on decolonization, settler colonialism, yoga and the university has been published in the anthology Practicing Yoga as Resistance: Voices of Color in Search of Freedom, and will be published in a forthcoming issue of the journal Palimpsest.
You may join the talk on November 10th, 2021 from 12:00PM -  2:00 PM on WebEx with access code 2622 209 5104, Meeting password: daTvfXYh436