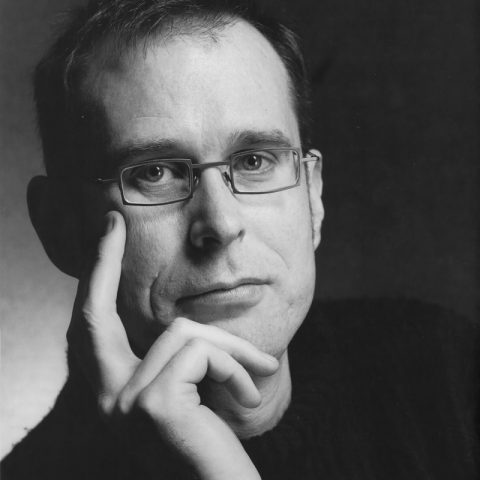 Inventing a future in which artificial intelligences are responsive to and supportive of human sensitivities and priorities requires an unprecedented interdisciplinary collaboration that is inclusive of the full breadth of the human condition.  
David Rokeby, internationally renowned artist working at the intersection of art and technology, is at the epicentre of a new laboratory dedicated to research in AI drawing on the participation of artists and performers uniquely skilled in the nuanced and often intangible dimensions of creative experience.  Founded in 2019 at the University of Toronto, The BMO Lab for Creative Research in the Arts, Performance, Emerging Technologies and Artificial Intelligence is notably situated within the university's Centre for Drama, Theatre and Performance Studies.; its major donor is one of Canada's largest banks, the Bank of Montreal.  As inaugural director of the lab, Rokeby's presentation explains the origins of and his vision for this unusual alignment of the arts, science, and technology. The special role of theater and the performing arts is emphasized  in the wider context of Rokeby's own practice as a creator and researcher, and the rich institutional ecology at Toronto for AI.
David Rokeby is an acclaimed digital artist and the inaugural director of the University of Toronto's BMO Laboratory for Creative Research in the Arts, Performance, Emerging Technologies, and Artificial Intelligence (founded, Fall 2019).  Rokeby was trained in Toronto as a visual artist and is a self-taught software and hardware developer. In his art production, he is noted for original applications of machine vision, computational linguistics, and algorithmic performance. As a media theorist, he has published incisive articles on interactivity and virtual reality. Rokeby's accolades include the Golden Nica award for Interactive Art from Ars Electronica (2002), the leading prize for this genre of digital art, and the Governor-General's award for visual and media arts, Canada's highest distinction in these fields.
David Rokeby will discuss his work on April 1st in EMPAC Studio 2 at 4 PM.  Free and Open to the Public -  POSTPONED.