The HASS Student Services Hub is your best resource as you prepare for law school. Prelaw advisors can help you determine whether law school is the right fit for you, assist you in the application process, and help you to assess which law programs meet your criteria.
---
Pre-Law Advising Hours
The HASS Student Services Hub supports students intending to apply to Law School through Pre-Law Advising Office Hours. Please feel free to utilize our drop-in hours below (no appointment necessary!) or schedule a Pre-Law Advising Appointment using the link below.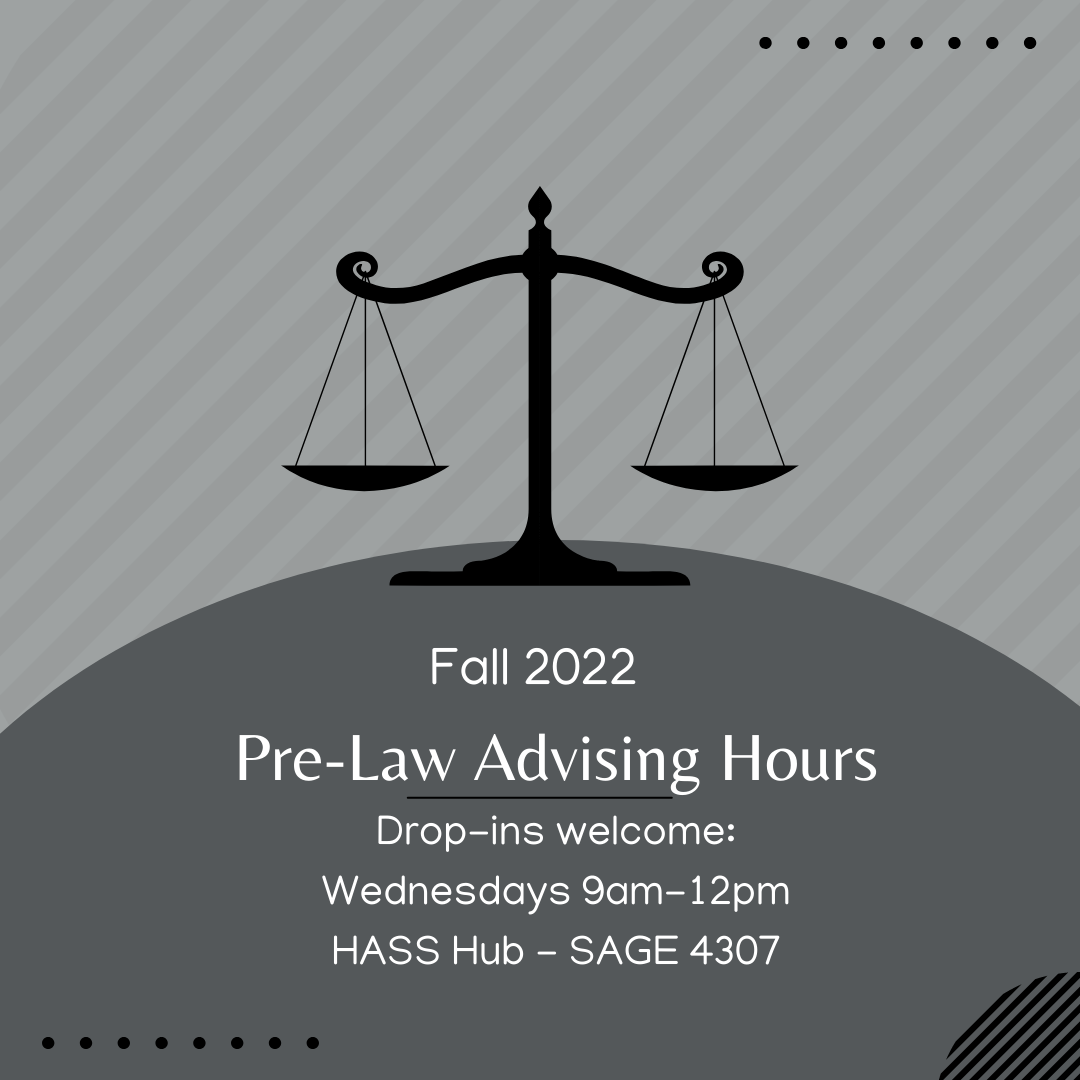 Fall 2022 Drop-in Pre-Law Advising Hours